.
Best Fren...
Friend is someone we turn to when our souls need a lift.. friend is someone we treasure for our relationship is a gift.. friend is also someone who fills our lives with beauty, joy and grace... and friend makes the whole world we live in a better and happier place...
u my fren, u dont always show it but i noe dat u care for me.. if i'd ever need u, i noe u'll be there.. i am glad to have u as my fren.. your smile makes me smile, your pain makes me hurt... fren, i want u to noe, if u need me there, then i'll be there just 4 u to bright up ur world.. sometimes u make me mad, but i cant stay mad, because u are my fren...
*many people will walk in and out of ur life but only true fren will leave footprints in ur sacred heart... u noe it urslef...
dis msg is specially dedicated for my truely best fren ::muhd khairunnaim che khalid a.K.a naimck::
Labels: frankly written by earfun
◄ Older posts
Newer posts ►
who cares;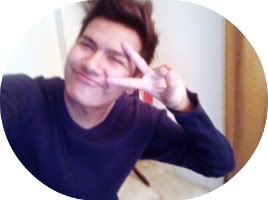 FOLLOW THIS BLOG!!


Hello I'm Irfan, 20, standing at 1.7m tall. Pretty random (I do what I want >:]) more?
Tell me!
They're SO HOT
Average Jane
Syafiq
The Fuschia
Colour Lovers
The Brick House
Apartment Therapy
Oppa
who made you king of anything?