.
mjsc bee!!~ my pit-stop
Brief, yes but invigorating
a challenge that is never boring
Alas, like sugar and spice
not everything here is nice...
ancient trees, line in lane
gardens green through window panes
Grand hall, hop chicken tame
Ghostly cube and hall of fame...
friends and food equally abundant
matrix card and tie equally important
discipline and canes equally evident
exams and sport equally excelllent... hihi
i fill my chest with pride
and enjoy the collegian ride
from north to south and from east to west
as we know MRSM B is the best!!!!
◄ Older posts
Newer posts ►
who cares;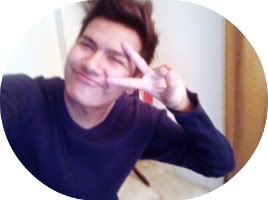 FOLLOW THIS BLOG!!


Hello I'm Irfan, 20, standing at 1.7m tall. Pretty random (I do what I want >:]) more?
Tell me!
They're SO HOT
Average Jane
Syafiq
The Fuschia
Colour Lovers
The Brick House
Apartment Therapy
Oppa
who made you king of anything?