.
my idol Kelly Clarkson
Kelly Brianne Clarkson
(born April 24 1982) is an American pop singer from Texas. Clarkson made her debut under RCA Records after she won the highly publicized first season of the television series American Idol in 2002. She was originally marketed as a pop musician with her debut album Thankful (2003). With the release of her multi-platinum second album Breakaway (2004), Clarkson moved to a more pop rock-oriented style of music, and won two Grammy Awards. Clarkson's third album, entitled My December.. i really love her single 'never again....
I've been a fan of Kelly Clarkson's since she was on American Idol. She never ceases to amaze me with that big, beautiful, powerhouse of a voice. She showed us once again why she was voted the first American Idol on this past season's special "Idol Gives Back". I got chills, as she sang "Up to the Mountain". What an incredible performance.
She has a list of awards that goes on and on, and she's not slowing down. She's won two Grammy awards, Billboard Music Awards, AOL awards, MTV Video Music awards and more! She's blazing a trail!! wishing u all da best kelly!!
---
PS- Can I just say, I love Kelly Clarkson hairstyles, they're always changing!
Labels: frankly written by earfun
◄ Older posts
Newer posts ►
who cares;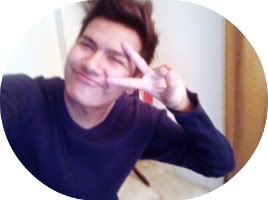 FOLLOW THIS BLOG!!


Hello I'm Irfan, 20, standing at 1.7m tall. Pretty random (I do what I want >:]) more?
Tell me!
They're SO HOT
Average Jane
Syafiq
The Fuschia
Colour Lovers
The Brick House
Apartment Therapy
Oppa
who made you king of anything?