.
special 4 my ex-cubemate
dear cubemate... i knew da news.. n i hope u'll be strong..
let me tell u dis..When God takes away something from u, He is merely emptying ur hands for u to receive something better...
keep it n 'amal' it..
wat's da point of knowledge without 'amal'???
as da malay saying goes.. "ILMU TANPA AMAL ADALAH SESUATU YG SIA2.."
(xrelated pon actually.. saje...) hek3... stay cool abg long.. heh... adek nie jaga bek2!! hahaha...
cant forget we were playing abg2 n adek2 in our cube rite.. u are our eldest abg n kamal is da
2nd n hazwan is da 3rd n im da last... i'll never forget the jokes u made to chase away
boringness in our cube... dun forget my singing although im sure sometimes u guys hated to
hear it.. hahaha.. wish cud twist da time..
Labels: frankly written by earfun
◄ Older posts
Newer posts ►
who cares;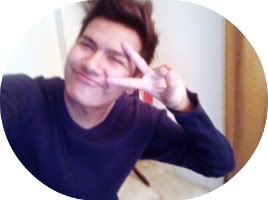 FOLLOW THIS BLOG!!


Hello I'm Irfan, 20, standing at 1.7m tall. Pretty random (I do what I want >:]) more?
Tell me!
They're SO HOT
Average Jane
Syafiq
The Fuschia
Colour Lovers
The Brick House
Apartment Therapy
Oppa
who made you king of anything?