.
time...
i still find each day is too short for all the thoughts i want to think... all the paths i want to take... all the books n comics i want to read n all da frens i want to see... i wondered why time is keeping on tick-tock
ing
without waiting 4 me.. i wish i cud have the power to rewind n stop the time because i want to spend my whole golden times with frens and everyone i love!! so, my mind pop out dis words "stop living for what's around da corner & start enjoying da walk down da street!!" huh.. *( ;
Labels: frankly written by earfun
◄ Older posts
Newer posts ►
who cares;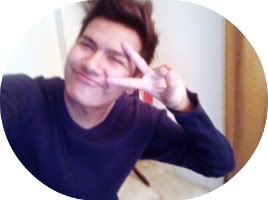 FOLLOW THIS BLOG!!


Hello I'm Irfan, 20, standing at 1.7m tall. Pretty random (I do what I want >:]) more?
Tell me!
They're SO HOT
Average Jane
Syafiq
The Fuschia
Colour Lovers
The Brick House
Apartment Therapy
Oppa
who made you king of anything?