.
i won!! again??
so here comes another award for me.. for winning Best Selling Male Artist (Grammy Award)... hahaha... lol... kissing... this award is from sis syari again.. seems like only her that give me award.. where's others??
*shouting* "Hey, are u guys still alive?? dont u guys feel like giving me some awards?? "



u know what sis?? i love ur blog as mch as u love mine... lol hahaha... and would like to pass this award to Wawa, Amiirah, Wany, Khaty, and sis Farah... huhu..u guys deserve to win this!!
◄ Older posts
Newer posts ►
who cares;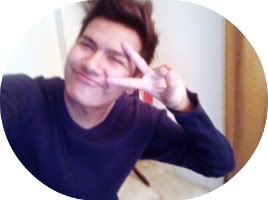 FOLLOW THIS BLOG!!


Hello I'm Irfan, 20, standing at 1.7m tall. Pretty random (I do what I want >:]) more?
Tell me!
They're SO HOT
Average Jane
Syafiq
The Fuschia
Colour Lovers
The Brick House
Apartment Therapy
Oppa
who made you king of anything?