.
irfan... life in the fab lane... hahaha
if i was a rich boy... lalalalalalla
1. i'll buy a small bungalow ( not in malaysia) located in country side ( perhaps UK) with a wide lawn and a pool at the backyard...
2.i'll build my own pharmacy like Watsons and Guardian... hahaha
3.i'll go to Secret Recipe everyday for lunch because i like the Lasagna...
4.i'll keep a couple of persian cats in my small bungalow... hihihi
5.i'll buy a life time supply of Ferrero Rocher... hahaha
6.i'll smash London, Japan, Las Vegas and Mexico (Acalpulco)
7.i'll buy an expensive ride ( haven't decided yet) which i can use to show off!! haha
8.i'll have my own brand of fragrance.. -earfunorous!! ( what a glamour name?!) huh
9.i'll buy air asia airline.. hahaha...!!!!!!
10. i'll have my own spa at home so i could have my facial treatment and a relaxing massage everyday!!!!!!!!
huh... God!! i sound so materialistic.. haha.. but who cares?? its my dream..
◄ Older posts
Newer posts ►
who cares;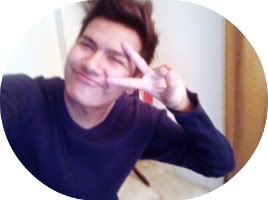 FOLLOW THIS BLOG!!


Hello I'm Irfan, 20, standing at 1.7m tall. Pretty random (I do what I want >:]) more?
Tell me!
They're SO HOT
Average Jane
Syafiq
The Fuschia
Colour Lovers
The Brick House
Apartment Therapy
Oppa
who made you king of anything?