.
12 mac
so, tomorrow is the day.. i mean a really
big day!!
not my birth day or anyone special's birthday.. but it is the day when my spm result will be released!! wth?? i cant help myself to stop thinking of it.. want to know what i feel currently? scared+excited?? hahaha.. 1st, i am scared if i didnt get as i wish... 2ndly, i am excited to see again again my friends and teachers!!! yeay!! seriously, i dont put high expectation on my result.. 6A's and above would be fine... huhuhu... at least i wouldnt be mad by dad.. huhu... to all bloggers and those who are reading my post now, pray for the betterment of my result?? thats all from now, because i can feel butterfly in my stomach now... hihihi... i cant imagine the day i'll go taking the result.. hguhuuh...
as i said before.. pray 4 me and all my friends?? let us together be happy!! in a nutshell,
may God bless you, me and us!!!
◄ Older posts
Newer posts ►
who cares;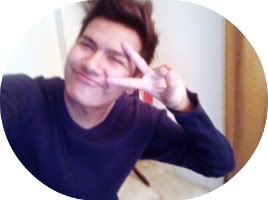 FOLLOW THIS BLOG!!


Hello I'm Irfan, 20, standing at 1.7m tall. Pretty random (I do what I want >:]) more?
Tell me!
They're SO HOT
Average Jane
Syafiq
The Fuschia
Colour Lovers
The Brick House
Apartment Therapy
Oppa
who made you king of anything?