.
addicted to blog
assalamualaikum*
81%
Lets101 - Free Online Dating
i love blogging.. blogging is part of my hobbies.. (waktu cuti nie la).. i dont know whether if i got the chance to continue blogging after i enter Matriculation College or somewhere else.. what if i was sent to isolated places? arr!! couldnt imagine life as in beseri-a place totally isolated.. no internet connection at hostel, no shopping complex when going out for outink.. no ASTRO.. waaa!!! dun wish to experience that anymore.. if i were given the chance to choose la (nk masuk matrik mana), i wish to go to penang or perak.. cannot exactly explain why.. maybe sbb those places mcm xisolated sgt kot?? if possible la... if not, anywhere also can.. as long i can further my dream of becoming a succesfull
PHARMACIST
insyaAllah...
*peace*
◄ Older posts
Newer posts ►
who cares;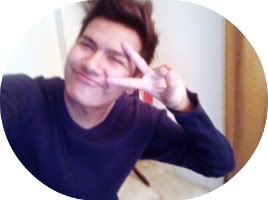 FOLLOW THIS BLOG!!


Hello I'm Irfan, 20, standing at 1.7m tall. Pretty random (I do what I want >:]) more?
Tell me!
They're SO HOT
Average Jane
Syafiq
The Fuschia
Colour Lovers
The Brick House
Apartment Therapy
Oppa
who made you king of anything?