.
Artis Paling Fabulous goes to...
me... hahhaa...i like this awards.. because my class was named after the word 'Fabulous'.. huhuh... miss my classmates so much la!! cant wait till 12 march to see them but at the same time, i am disgustingly terrified.. huhuhu... i did my best!!! and now im praying for the betterment of my future!! 9A1.. come into me,,, *rihanna's line* hahah... everyone!! pray for me and i'll pray for U!! let us together conquer the world!! hahaha... back to the main point... sis FARAH gave me this awards.. thank you so much!!!!! huhu... may God bless u and me (craving 4 9A1)...
im passing this award to...
-wawa
-cik aminah
-cik mek anGgun ( sbb saya yg wat!! of coz la fabulous!! hahaha)
-nqb
-dawa
-amiirah
-wany
-everyone in my blogroll la sng cter. hehehe
◄ Older posts
Newer posts ►
who cares;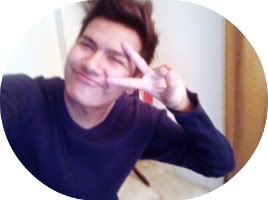 FOLLOW THIS BLOG!!


Hello I'm Irfan, 20, standing at 1.7m tall. Pretty random (I do what I want >:]) more?
Tell me!
They're SO HOT
Average Jane
Syafiq
The Fuschia
Colour Lovers
The Brick House
Apartment Therapy
Oppa
who made you king of anything?