.
disember kid sekalian
i asked this from aminah through friendster... well, seems like almost true.. *no comment kt menda2 yg jahat ttg diriku* hahahaha
DISEMBER kids
* Sangat setia dan pemurah.
* Bersifat patriotik.
* Sangat aktif dalam permainan dan pergaulan.
* Sikap kurang sabar dan tergesa-gesa.
* Bercita-cita tinggi.
* Suka menjadi orang yang berpengaruh dalam organisasi.
* Seronok bila didampingi.
* Suka bercampur dengan orang.
* Suka dipuji, diberi perhatian dan dibelai.
* Sangat jujur, amanah dan bertolak ansur.
* Tidak pandai berpura-pura.
* Cepat marah.
* Perangai yang mudah berubah-ubah.
* Tidak ego walaupun harga dirinya sangat tinggi.
* Benci pada kongkongan.
* Suka berlawak.
* Pandai buat lawak dan berfikiran logik
◄ Older posts
Newer posts ►
who cares;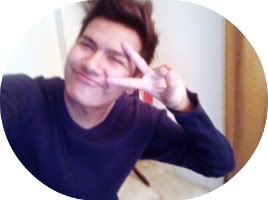 FOLLOW THIS BLOG!!


Hello I'm Irfan, 20, standing at 1.7m tall. Pretty random (I do what I want >:]) more?
Tell me!
They're SO HOT
Average Jane
Syafiq
The Fuschia
Colour Lovers
The Brick House
Apartment Therapy
Oppa
who made you king of anything?