.
double tagged!!
ahahah... chom tagged me.. huh?? this tag is really weird taw?? hmmm... wateva it is.. im going to fulfill what chom desires laa... ok chom!! here it goes!! huhuhu
Here are the rules:
You are about to send a virtual Message In a Bottle across the Blog Ocean. Leave a message in the sand or on the bottle. Write anything you wish. Be a pirate or a poet. Serious or silly. Anonymous or not. What message would you like to send out to the universe?
1. Compose a message to place in your virtual bottle.
2. Right click and SAVE the blank graphic below.
3. Use a graphics program of your choice to place the message on the picture.
4. Post the Message In a Bottle meme and your creation on your blog along with these rules.
5. Tag a minimum of 5 bloggers - or your entire blogroll - to do the same. Notify them of the tag.
Your virtual bottle will remain afloat in the blogosphere ocean for all blogernity (That's a mimism for blog + eternity.) Have fun!!
like chom, i actually dunno how to do the rollover thing.. poor me aa?? huhuh...
im passing this tag to...
-Wawa( procastinate lg?? kan dh kena 2??)
-Muni
-Laila
-Jet
-wany gold
( xmo wat xpa.. xpaksa)
◄ Older posts
Newer posts ►
who cares;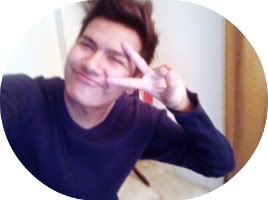 FOLLOW THIS BLOG!!


Hello I'm Irfan, 20, standing at 1.7m tall. Pretty random (I do what I want >:]) more?
Tell me!
They're SO HOT
Average Jane
Syafiq
The Fuschia
Colour Lovers
The Brick House
Apartment Therapy
Oppa
who made you king of anything?