.
haihz.. got nothing to write today.. so bored.. came back from friday prayer, i continued my sleep.. then wake up at 4.00pm.. *online time*.. haihz.. log in to my friendster account and myspace.. since blogging is my new hobby, so, cannot miss laa!!! hehehe... ada pasa mlm today.. cant wait to go.. going to buy nasik ayam, char koeteow, ayam goreng rmpah and kopok lekor... waaa!! sedap2!!! pasa mlm... tggu saya!!
◄ Older posts
Newer posts ►
who cares;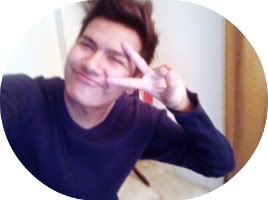 FOLLOW THIS BLOG!!


Hello I'm Irfan, 20, standing at 1.7m tall. Pretty random (I do what I want >:]) more?
Tell me!
They're SO HOT
Average Jane
Syafiq
The Fuschia
Colour Lovers
The Brick House
Apartment Therapy
Oppa
who made you king of anything?