.
i dunno what to put on the title... to tell u the truth i was quite frustrated to only manage getting 5A's in spm... its not that i didnt really feel grateful for the result.. as i said before, the result was not too best but definitely its not my best!!! i know that there is no point of being regret now.. so, what i want to do now to fulfill my ambition as a pharmacist... i'll study harder in matriculation college or any 'asasi' which i get offer to... hope so...
LIFE IS WHAT U MAKE IT!!
and from now on i am going to be the player...
Play the game but don't let the game play you.
maybe i sounded rubbishes, but who cares??!!! this is my life after all... no offence... *peace*
◄ Older posts
Newer posts ►
who cares;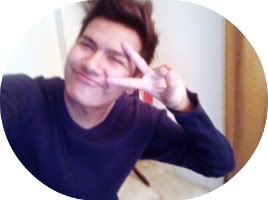 FOLLOW THIS BLOG!!


Hello I'm Irfan, 20, standing at 1.7m tall. Pretty random (I do what I want >:]) more?
Tell me!
They're SO HOT
Average Jane
Syafiq
The Fuschia
Colour Lovers
The Brick House
Apartment Therapy
Oppa
who made you king of anything?