.
irfan da millionaire
assalamualaikum*
hmm.. i played a game( based on reality tv show) just now.. huh.. guess what the game was..
Are U Smarter Than a 5th Grader??
and yes, i am smarter than a 5th grader (of course tny org sna sini.. )ekekek.. but watever it is, i won a million dollar!! waa.. just imagine if i really win the money.. what will i do with the money? well, as i posted b4, i'll grant all my wishes( u can refer to previous post) huhu.. waa!! mother, nk kaya!! so, to prove that really won the game... here it goes~
and ouh yes, few of my friends got the offer for the interview with JPA.. unfortunately, i didnt apply for jpa.. (kalo apply pn xdpt eh).. i applied for MARA.. so, kwn2 yg dpt tu, do ur best!!! to mrsm-ians.. we did this b4.. remember mock interview? hmm, just practice what u learnt and taught.. insyaAllah everything would be fine... wawa!! dun forget my kfc /pizza tu.. (which one eh?) hehhee.. ok la, till then...
*peace*
◄ Older posts
Newer posts ►
who cares;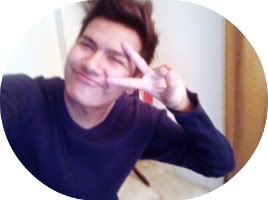 FOLLOW THIS BLOG!!


Hello I'm Irfan, 20, standing at 1.7m tall. Pretty random (I do what I want >:]) more?
Tell me!
They're SO HOT
Average Jane
Syafiq
The Fuschia
Colour Lovers
The Brick House
Apartment Therapy
Oppa
who made you king of anything?