.
love spreading..
kak farah tagged me...
You will have to tag 5 other bloggers and just keep adding on to the list. (Do not replace, just keep on adding! Yes we hope it will be a long list!)
It's real easy! Tag others and see your Technorati Authority increase exponentially! The benefits of Viral Linking:- One of the fastest ways to see your technorati authority explode!- Increase your Google PageRank fast- Attract large volume of new traffic to your site- Build your community- Make new friends!
The Strategist Notebook Link Addiction Ardour of the Heart When Life Becomes a Book The Malaysian Life Yogatta.com What goes under the sun Roshidan Cyber Station Sasha says Arts of Physics And the legend lives My View, My Life A Simple Life Juliana RW The Callalily Space Petra Summer in Blue The Pipeline Fixation Jaylance Journal My Restless Feet Soloflight Ed Fil-Oz Rants and Ramblings More on Health Around d' World What A World SuperNova & SweetPain Dancing With Butterflies Blessed Chic Just Let Go Pieces of Me My Journey Celebrate Life Deeply In Love Rojoy's Daily Update Rojoy's Kitchen Buzzy Bee Mom Mommy Joy Of Two Maya's Window Apples Of The Eyes
life over the rainbow
so, the tag goes to cik miyn, amiirah,wawa,wany
◄ Older posts
Newer posts ►
who cares;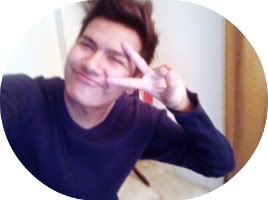 FOLLOW THIS BLOG!!


Hello I'm Irfan, 20, standing at 1.7m tall. Pretty random (I do what I want >:]) more?
Tell me!
They're SO HOT
Average Jane
Syafiq
The Fuschia
Colour Lovers
The Brick House
Apartment Therapy
Oppa
who made you king of anything?