.
missing school life
assalamualaikum...
after quite a months since the last day i left mjsc beseri, i started to miss the school, the teachers, friends and staffs... i do and really miss them!!!i always Say what i mean, mean what i say... some hate the school because of few rules yg telah menyekat one's freedom!! i mean, mcm2 kna ikot.. even i used to hate the school and wished to go back to previous one.. but at the same time, i do enjoy my life there!! friends are the reason why i still melekat the school.. i dun think i cud find any other friends like them and to be proud with..
i learnt lot of things kt situ..Why be difficult when you can be impossible? huhu??
and The Law of Gravity states that what comes up, must come down. That's why i accept je qada qadar that Allah has set!! btw, i entered
mjsc beseri site
just now.. latest, our
batch 22's
(i think the domain's change kot?) arca finally finished!! and i managed to curi2 pic from the web, so here it is...
nice isnt it??
i thought this thing will never be done because lama sgt!! if not, waste my money sja laa.. ekekeke.. ok la.. going to have my lunch... daa~
*peace*
◄ Older posts
Newer posts ►
who cares;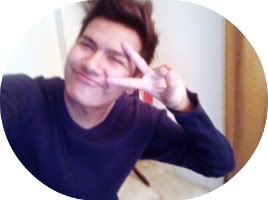 FOLLOW THIS BLOG!!


Hello I'm Irfan, 20, standing at 1.7m tall. Pretty random (I do what I want >:]) more?
Tell me!
They're SO HOT
Average Jane
Syafiq
The Fuschia
Colour Lovers
The Brick House
Apartment Therapy
Oppa
who made you king of anything?