.
Tagged..
wawa tagged me... and as usual i have to do la~~ huhuhu...
5 websites that i like and always go... wait!! wawa... do i have to explain why i like these websites?? i guess no aaa.. hahhaa *lazy me*... wateva.. so, here it goes..

1. www.blogger.com

2.www.myspace.com

3.www.friendster.com

4.www.youtube.com

5.www.watch-movies.net
hahaha... so, thats all!!tag aku sgt!! aku kan lazy boi?? haha...
im going to stop this tag here... huhuhu
◄ Older posts
Newer posts ►
who cares;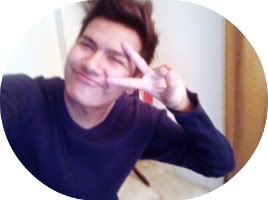 FOLLOW THIS BLOG!!


Hello I'm Irfan, 20, standing at 1.7m tall. Pretty random (I do what I want >:]) more?
Tell me!
They're SO HOT
Average Jane
Syafiq
The Fuschia
Colour Lovers
The Brick House
Apartment Therapy
Oppa
who made you king of anything?