.
aku geram!!!
aku sgt geram!!
xdk masa nk speakang2 dh...!!!
kenapa aku geram??!! sbb kwn pny pasal!!!!!
ajak p sp kensel plak!! depa taw x aku perabeh byk duit dh ajak org sana sini....
igt pak aku DATOK ka??!! igt pak aku GABENOR NEGARA ka??
ckp senang!!! ati org xmau pikiaq!!! belah laaa kwn2...
we're no longer frens!!!

waktu mula2 ajak... gedik2 nak p!!! bila tny sekali lg.. malas la.. BILA NK RAJEN?!!! anak dara plak tu.. teruk btoi!! igt kalau anak dara tu bleh laa jd teladan sket kt adek2 ka??? patut la dulu kt 'SANA' org meluat pn!! aku ja yg bodoh dok kwn lg... sudah!!!
saket ati taw x... nsb bek laa ada mr blog neh.. kalo xdk, abeh rosak hp aku, aku baling!!!!
uarrggghH!!!! kwn waktu sng ja angpa2 neh... belah!!! nk carot tp blog neh public content plak...
so, biarlah aku puasa 'carot' neh... aiiii!!!!!!!!!! serius aku sgt bengang... kpd yg membaca post ini...
'
sila abaikan saja post ari nie... saya mental.. saya gila... sbb tu kwn2 xsuka kt saya.... tp apa aku
dulik?? lantak lah kt depa!!! *&%$$$$$@#!!!!!!!!!!!!!!!!bullshit.. asshole... angpa xmo kwn ngan
aku?? lg aku suka..!!
semoga bahagia idop!!!!! jgn cri aku waktu susah... hati aku terluka tahap gaban dh neh... xleh
sembuh dh...
Labels: putus sahabat....
◄ Older posts
Newer posts ►
who cares;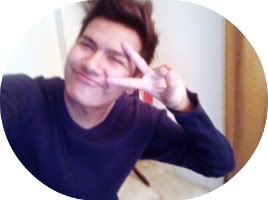 FOLLOW THIS BLOG!!


Hello I'm Irfan, 20, standing at 1.7m tall. Pretty random (I do what I want >:]) more?
Tell me!
They're SO HOT
Average Jane
Syafiq
The Fuschia
Colour Lovers
The Brick House
Apartment Therapy
Oppa
who made you king of anything?