.
bebay day
ergghh... i was trying to change my blog skins when suddenly all my previous posts accidentally gone no where!! i was freaking out the moment i asked one of my friends and found that nothing can be done to fix the problem.. huhu!!!
hmmm... just imagine if all the hardships that u did suddenly gone without any better reasons? sure, u guys will feel the same as me.. fortunately, i have the brain s Einstein and somehow i dont know how, while i was checking stuffs on blogger and suddenly the problem's fixed!! thanx God i managed to fix the 'what i call-MASALAH NEGARA' if not, i would stop blogging.. hua3...
what a quitter...? no, im not.. i'll create a new one if this blog is 'ROSAK'!!!! ahaks... ok lah... till then, c ya!!!!
◄ Older posts
Newer posts ►
who cares;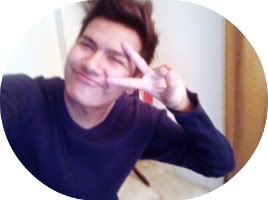 FOLLOW THIS BLOG!!


Hello I'm Irfan, 20, standing at 1.7m tall. Pretty random (I do what I want >:]) more?
Tell me!
They're SO HOT
Average Jane
Syafiq
The Fuschia
Colour Lovers
The Brick House
Apartment Therapy
Oppa
who made you king of anything?