.
hey u.. i want u to noe dis
since i couldn't write any love stories as i promised before since i never experienced what we so called-LOVE, i think i should replace them with a poem... so, here it goes...

p/s: dun laugh!! i might sound a little bit 'jiwang'... :p

I am...
completely devoted to you.
I love...
your tender, mild and loving touch.
I long...
to hold you close and never let you go.
You make me feel...
loved, appreciated and blissed.
In you I have found...
the greatest EUPHORIA in my life.
I love...
to snuggle and cuddle with you.
You...
inspire me a LOT!!.
I love...
to gaze into your beautiful hazel eyes.
I...
adore you so so much!!.
Dream of a man...
to love you, cherish you and adore you.
I long...
to hold you again in my arms.
You are...
my Jewel of Great Price.
I think you are...
superbly AMAZING!!.
◄ Older posts
Newer posts ►
who cares;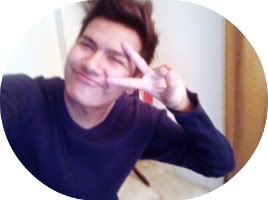 FOLLOW THIS BLOG!!


Hello I'm Irfan, 20, standing at 1.7m tall. Pretty random (I do what I want >:]) more?
Tell me!
They're SO HOT
Average Jane
Syafiq
The Fuschia
Colour Lovers
The Brick House
Apartment Therapy
Oppa
who made you king of anything?