.
i'll hit matrik penang!! wanna join me?
alhamdulilah.. terima kasih.. xie2... gracias.. vanakam... kap pun kap... ape lg?
haha.. i finally got offer... to matriculation PENANG.. kak ramiza a.k.a kak beso!! yes.. i got tmpt yg xisolated... bley dpt wi-fi kan kt situ??
blog kesayangan xkan ku tinggalkan~ lalala...
◄ Older posts
Newer posts ►
who cares;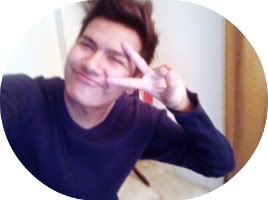 FOLLOW THIS BLOG!!


Hello I'm Irfan, 20, standing at 1.7m tall. Pretty random (I do what I want >:]) more?
Tell me!
They're SO HOT
Average Jane
Syafiq
The Fuschia
Colour Lovers
The Brick House
Apartment Therapy
Oppa
who made you king of anything?