.
PMS!!!
assalamualaikum*
i am confused... i am insane.. i am easy to get mad with someone else not like before... am i having my very first PMS? LOL!!! hahaha.. no i'm not...
it seems like everything goes wrong and i don't know how to handle my temper, and everyday it feels like i am decreasing my number of friends.... to all my friends that ever got mad by me, i am sorry!!! my hormone is not stable, have to see
profesionalist
(my caunselor)
this
friday
... hah.. kidding, i want to see him not because of my stupid problemos.. hahah! i want to see him because of other reason.. only wawa know what it is.. please keep it
shhhh!!
hahaa... till then, c ya!!
◄ Older posts
Newer posts ►
who cares;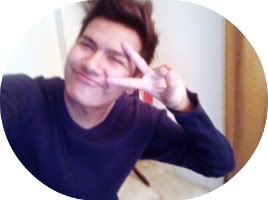 FOLLOW THIS BLOG!!


Hello I'm Irfan, 20, standing at 1.7m tall. Pretty random (I do what I want >:]) more?
Tell me!
They're SO HOT
Average Jane
Syafiq
The Fuschia
Colour Lovers
The Brick House
Apartment Therapy
Oppa
who made you king of anything?