.
sp day out*
went to Sg Petani yesterday.... met up
Bell, Faiz, Una, Syafiq , Bitah, Adzle and Asyraf
* hehe.. we had so much fun there even i was quite sad with asraf's attitude.. sgt lah sombong... but hey, should i really care ur attitude?? i already have mine, dont need urs... plan to go to the '
THE CARNIVAL
' was cancelled since i thought una was not going, but suddenly, on the day we're about to leave
AS to SP
, she called and asked us
(faiz and me)
to wait for her.. huh!!! cm'on, we missed
City LiNER BAS
-which is faster than TRANS.. huhuhu... whatever... ignore that...
the event we enjoyed most was when we played bowl....
Central Square (CS)
changed a lot!!! the air conditioner worked better compared to the last time i went there, which is last month.. haha!! and as usual, i won!!! hahaha!! ouh well, i didnt do as good as the last time i played
(i scored 127)
but this time i only manged to score 120 marks with 3 times strikes in a row... heheheh.. i think i can replace
Shalin Zulkifli
and take her place to represent the country in bowling game
(perasan lg...)
◄ Older posts
Newer posts ►
who cares;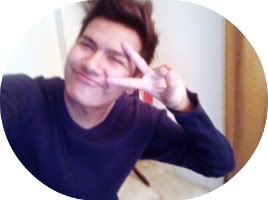 FOLLOW THIS BLOG!!


Hello I'm Irfan, 20, standing at 1.7m tall. Pretty random (I do what I want >:]) more?
Tell me!
They're SO HOT
Average Jane
Syafiq
The Fuschia
Colour Lovers
The Brick House
Apartment Therapy
Oppa
who made you king of anything?