.
this is not a blind date
yuhuuu~~
went to pasar malam just now... while i was trying my best to pick up the best spicy chicken sold in taman nuri, i got a msg came from someone not familiar to me asking ' tgh beli ayam ke?" wth??!!!
i never knew u! i never met u... tetiba saja kan?
u couldn't imagine what i felt that time... scared.. blurred.. and seronok!! hahahaa...
i ran from the stall and went back home...
*the end of my blind date story*
◄ Older posts
Newer posts ►
who cares;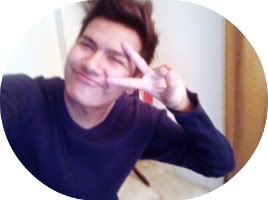 FOLLOW THIS BLOG!!


Hello I'm Irfan, 20, standing at 1.7m tall. Pretty random (I do what I want >:]) more?
Tell me!
They're SO HOT
Average Jane
Syafiq
The Fuschia
Colour Lovers
The Brick House
Apartment Therapy
Oppa
who made you king of anything?