.
misunderstanding
hmm
i don't know what to feel right now or how do i should behave right now??
people think i'm
manipulating
their decision..
huh.. seriously, i'm fed up with stuffs happened around me...
people seems to misunderstand what i'm trying to say...
i said A-but they thought that i was saying B.. how confused was that?
from now on... i'm going to keep my mouth
shut
and hold myself from telling people or in a
NICE
word-to
HELP!!!!
them when they need my advice... huh!!
and know what? i don't care if u choose to go to other places instead of going to this '
c
ertain place
' to further your study... this is your life after all.. and you're right..
now that i knew that, what i think of my last post isn't true..
as the malay saying goes...
kawan waktu senang mudah dicari, kawan waktu susah sukar dicari
.. now that, i totally agree with this saying~
◄ Older posts
Newer posts ►
who cares;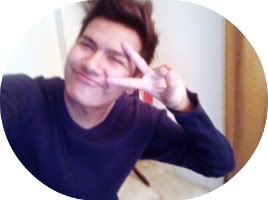 FOLLOW THIS BLOG!!


Hello I'm Irfan, 20, standing at 1.7m tall. Pretty random (I do what I want >:]) more?
Tell me!
They're SO HOT
Average Jane
Syafiq
The Fuschia
Colour Lovers
The Brick House
Apartment Therapy
Oppa
who made you king of anything?