.
spellbinder- i lykkkeee
another boring day
visited syafiq's blog and his writing reminds me of my childhood memories..
ouh yes..
SPELLBINDER
... did anyone ever watched the series?
huh.. i used to watch the drama and it is one of my favourites...
i am crazy over the story line.. and now, thanks to YOU TUBE i manage to do so ...
i'm still waiting for the movie to buffer,
huh.. finally... hahah!! c ya!! im going to continue my watching.. daaa~
◄ Older posts
Newer posts ►
who cares;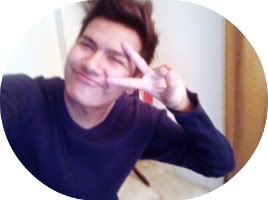 FOLLOW THIS BLOG!!


Hello I'm Irfan, 20, standing at 1.7m tall. Pretty random (I do what I want >:]) more?
Tell me!
They're SO HOT
Average Jane
Syafiq
The Fuschia
Colour Lovers
The Brick House
Apartment Therapy
Oppa
who made you king of anything?