.
tagged by balqis.. hik3.. thanx yaah??!! tag laa lgi!! so here it goes...
RULE :
-Name 4 Things That Need To Be Invented
-Name 4 Things That Should Never Have Been Invented
-Name 3 Things I do not know about you
-Name 5 Snacks you enjoyfour things that need to be invented are
1-
sayap utk manusia
-i want to fly like a bird~
2-
lift lut sinar
- inspired from 'CHARLIE&THE CHOC FACTORY' it is interesting if someone truely ever invented that thing
3-
money machine
- sounds familiar but what i really mean is; i want a machine which can convert anything
(eg; stones or paper)
into money... kaya kan??
4-
a magic wound
- just like in harry potter. i would love to have one like the one he had in the film.. can i?
four things that
should never have been invented
1-
(like balqis)
ROKOK
-personally, i can get along with smokers-i mean they didnt do anything harm to me right? huh.. but everyone knows smoking is the 2nd killer in Malaysia after cancer right? correct me if i'm wrong..
2-
3-
4-
huh!! seriously, i dont know what else should not be invented...if u know one or else, do inform me.. sharing is caring right?
three things that
you dont know about me
1- i love playing with my nails before i sleep
2- i regret all the time that i wasted before
3- love to eat but now on my diet.. hehe
five
snacks that I enjoy
1-
cadbury black forest
-my favourite!!
2-
ferrero rocher
-sadly, i no longer eat ferrero rocher since i'm now on my mission to boicot all dutch's products.. what a good me?
3-
appolo waffle cake
-love the taste
4-
kit-kat
- berehat sebentar bersama KIT-KAT
5-
kerepek pisang!!!
- suka mengunyah kalo dlm kuliah.. wakakaka...
this is a kinda tough tag... so, im not going to tag anyone particularly.. if u feel like to do this.. feel free to do okayh?
◄ Older posts
Newer posts ►
who cares;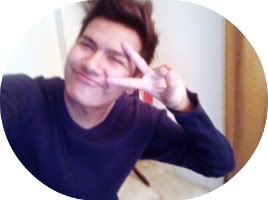 FOLLOW THIS BLOG!!


Hello I'm Irfan, 20, standing at 1.7m tall. Pretty random (I do what I want >:]) more?
Tell me!
They're SO HOT
Average Jane
Syafiq
The Fuschia
Colour Lovers
The Brick House
Apartment Therapy
Oppa
who made you king of anything?