.
???!
i hate u!!!!!!!!!!!
U
here, is no one.. meaning to say that im a crazy insane man ever lived on earth!!
argghhh..
well, i guess the truth buried deep inside my heart is,
i'm missing someone.. someone that i left in matrik.. hahaa.. silly me.. nah, forget kan saja..
or the real thing is, i miss my friends..
well, sitting at home doing nothing forbid me to see my friends..
i wish i could turn back time and pause the moment we were together..
hahaha..
i actually want to put a picture of all of them (my friends) here,but since i dont how to use the adobe photoshop and even worse, "paint" .. i cancelled my plan lah..
hehehe..
sapa yg willing nk aja aku gna fotoshop eyh?
◄ Older posts
Newer posts ►
who cares;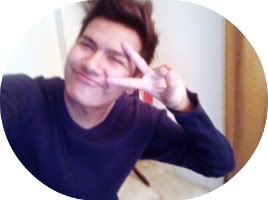 FOLLOW THIS BLOG!!


Hello I'm Irfan, 20, standing at 1.7m tall. Pretty random (I do what I want >:]) more?
Tell me!
They're SO HOT
Average Jane
Syafiq
The Fuschia
Colour Lovers
The Brick House
Apartment Therapy
Oppa
who made you king of anything?