.
DECEMBER ember


it had been quite long since anyone last tagged me.. so, bell tagged me with this tag.. so, here it goes
1.Determine your birthday month and get a word that rhymes with it or you can affix to it. Caps lock your birth month (ex: MAYday! JUNE dune, APRILicious, JULYvely, AUGUST pocus, parched MARCH…). Be unique.





2.Your birth month plus the word affixed or rhymed shall become the tag's title in your case.





3.Get your birthday and add the digits involved. Example, if your birthday falls on the 25th of July, add 2 and 5 you get 7.





4.Whatever is the sum, write a list of the MATERIAL gifts you wish to receive, the number of which shall correspond to the sum of your birthday. For example, applying the case above (in rule number 3), you will write seven (7) things you wish to receive.





5.After your wish list, put your name and birthday in the Bloggers' Birthday Directory, with a link to your blog/s. Note: when you add your birthday, please place it in a way that the dates appear chronological (January, February… 1, 2, 3)





6.Pass this tag meme by tagging as many people as you want.
well, name given is noor irfan.. but simply known as irfan by beserians and epan by closed friends
i was born on 13th december 1990 (i still wonder how belle knew my birthday)
so, the total after summing up my birth date is 4

( kenapa sket sgt?)

...
1. i wish i cud have a new hp.. i prefer N series...
2. i wish i cud achieve what i always dream of since i was kid
3. i cud have the person that i want...
4. i wish i cud make another 3 wishes... hahaha..
im tagging no one... hahaha... but feel free to do if u read this post kayh?
◄ Older posts
Newer posts ►
who cares;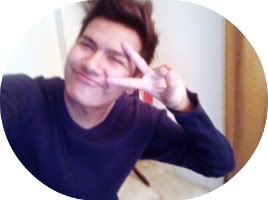 FOLLOW THIS BLOG!!


Hello I'm Irfan, 20, standing at 1.7m tall. Pretty random (I do what I want >:]) more?
Tell me!
They're SO HOT
Average Jane
Syafiq
The Fuschia
Colour Lovers
The Brick House
Apartment Therapy
Oppa
who made you king of anything?