.
kenapa satu?
i know i am not supposed to talk or think of this thing, which is being single.. ok, making an assumption that less people will come to my blog since i had removed the shoutbox
(i dunno if it was a factor to attract people to visit)
, now i'll be writing on whatsoever crossed on mind and i don't mind if u got
(or will got)
problem with the post... hik3..
back on the track, why still single??? hah!! i did talked to one of my buddy on this thing.. and i am so so so glad to hear what he said to me...
"irfan, being single doesn't mean people don't like u, but God is merely making u single for u to have time making right decision in choosing ur lifetime partner..."
at first i read this, i laughed hardly!!! even he laughed.. both of us laughed.. hahaha.. but mind u, im single because i want to commit myself on study.. now that i got the chance to do what i like
( i mean in study lah)
i have to grab the opportunity or else i will get my parents dissapointed... im not
Si Tanggang Modern
.. hehe...
Quotes of the day=
"Intelligent insults are too often wasted on the uncommonly stupid. "
◄ Older posts
Newer posts ►
who cares;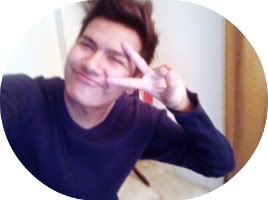 FOLLOW THIS BLOG!!


Hello I'm Irfan, 20, standing at 1.7m tall. Pretty random (I do what I want >:]) more?
Tell me!
They're SO HOT
Average Jane
Syafiq
The Fuschia
Colour Lovers
The Brick House
Apartment Therapy
Oppa
who made you king of anything?