.
sayonara everyone.. hehehehe
tomorrow is the day, the day where i will be leaving home
(again!!!)
to achieve dreams... sigh
huh, but still, i haven't pack anything yet since i am way too lazy to do that.. the truth is, i don't feel like going there since i have to go through orientation week which i hate so so much.. it'll remains as a boring, dull week for the rest of my life..
oh yes, my dad said that i'm the only child who is always changing school starting from the kindergarten..
History of schooling:
Primary (including pre-school)
-Tadika Kemas
( 1 month only)
-Tadika Jalan Langgar-a chinese kindergarten
( until standard 1)
-Sek Ren (J) Keb Kee Chee
(until standard 5)
-Sek Keb Alor Star-my firsttime experience of malay school
(standard 5 only)
-Sek Keb Jalan Datuk Kumbar -
( standard 6 lah)
Secondary
-Sultan Abdul Hamid College-
(till form 3)
-MJSC PDRM,Kulim
( form4;1 semester only maa? hehehhe)
-MJSC Beseri, Perlis
(till spm)
After SPM
-Penang Matriculation College
( 1 month only woo)
-UiTM Bukit Mertajam
(will be going tomorrow hehe)
-dunno yet...
so, my point is, i've experienced many things in my life and i hope my parents' sacrification will be paid soon
(insyaALLAH)
after all the hardships they went through just for me, even my brother was not as choosy as me, but still
( and im hoping so)
that i am the apple of the eyes of my parents.. hehe...
oklah, got to go to pack all those stuff and goods.. my mom seems like dh bising2.. hahahah.. wish me luck and pray for the best for me kayh?
till then, cya!!!
love,
irfan*
◄ Older posts
Newer posts ►
who cares;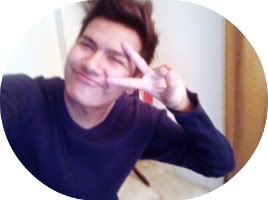 FOLLOW THIS BLOG!!


Hello I'm Irfan, 20, standing at 1.7m tall. Pretty random (I do what I want >:]) more?
Tell me!
They're SO HOT
Average Jane
Syafiq
The Fuschia
Colour Lovers
The Brick House
Apartment Therapy
Oppa
who made you king of anything?