.
I've been a lazy-bump-boy during this break. I don't read any books, even to touch any. huh! i have another tests after this break which means, another busy week after this! To make it
sounds
worse, i didn't bring any books home since my bag was full of my
unwashed-but-not smelly
clothes. hahahah!
i envy
(although not so much)
my friends for they, bringing back reference books home. friends, any websites for me to study for my Pharmaceutics, Life Sciences and Agama? wah!
perasaan: takot!
wish hope to be granted : #dibantu rakan2!! =)
◄ Older posts
Newer posts ►
who cares;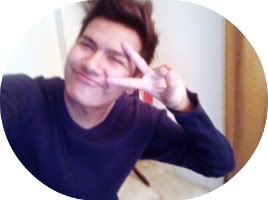 FOLLOW THIS BLOG!!


Hello I'm Irfan, 20, standing at 1.7m tall. Pretty random (I do what I want >:]) more?
Tell me!
They're SO HOT
Average Jane
Syafiq
The Fuschia
Colour Lovers
The Brick House
Apartment Therapy
Oppa
who made you king of anything?