.
saikos
im at home now. as usual, doing nothing. huh. i got my verghi2 first assignment a day before i went home.. that was like.. DAAAA!
2 new assignments to be handed in by this week. ICT and Maths124.. I dont know what to write. seriously, i dont want to go back there.
i m scared lah to stay in uitm penang.. there's a lot of psychos there.. just imagine, today he's good with you when suddenly tomorrow, he'll look at you like he never knew you.? takot kan?
haha. /sigh/
◄ Older posts
Newer posts ►
who cares;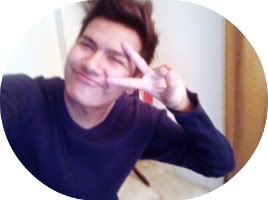 FOLLOW THIS BLOG!!


Hello I'm Irfan, 20, standing at 1.7m tall. Pretty random (I do what I want >:]) more?
Tell me!
They're SO HOT
Average Jane
Syafiq
The Fuschia
Colour Lovers
The Brick House
Apartment Therapy
Oppa
who made you king of anything?