.
who says shopping's not important??
haha.. i went shopping today withmom and dad for early preparation for raya.
i
we shopped a lot! 
i
we spent more than 300bucks for eid stuff.. i know it's still early, but it's not wrong to do early preparation right?
as usual, i'd bought new
baju melayu
instead of ordering
baju melayu
this yearbecause we want to save budget. i also bought new
jeans
and new
beg
. thanx abah!.. ouh yes,
sadly
 i wont celebrate this year's raya here, i'll be going back to perak and johor. yepeee! been a long time since i last celebrated there.walaweyhh,
aku nak mandi laut
this year! envy me not ok?
heee=)
oh! im now craving for a new mp3!! anyone mind to give early duwet raya for me? hahaha. shit! all i'm saying now's about raya.. nk stop dlu lah. back to uitm tomorrow! huh! bored..... sgt bored.. i hope there'll be more this kind of family activiy in the future whereby i do not have to spend even a cent to buy whatever i want.. luv you mom!!!
◄ Older posts
Newer posts ►
who cares;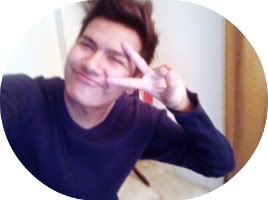 FOLLOW THIS BLOG!!


Hello I'm Irfan, 20, standing at 1.7m tall. Pretty random (I do what I want >:]) more?
Tell me!
They're SO HOT
Average Jane
Syafiq
The Fuschia
Colour Lovers
The Brick House
Apartment Therapy
Oppa
who made you king of anything?