.
exam habesh
sory chom i couldn't update earlier.
i've been busy with exams
(hope i'll pass-

with flying colours is not really necessary

haha)
oh yes, i am
lucky
for not getting place in Zamrud
(hostel where i USED to stay)
, because i can now give excuses to abah nk dok umah sewa.
by the way, abah himself already made his spotcheck on the house, and he agreed. alhamdulillah
i'll be staying in the house with 15 persons living inside! omg, but no worries, i got a medium-sized bedroom which can fit on 2 persons.
syukur skali lagi
.
abah promised to buy me a new motorbike which i dream a long long time ago before i went to besheriii. hee!
syukur lagi sekali
.
miss beseri so much, i do plan of going there tomorrow but no replies from my buddies. *sedeh di situ sob!
i've changed the layout once again because i have nothing to do at home.
*BOSAN
(t'igt kt mek)
ahaa.
p/s= kwn2, doakan saya tak kena repeat eh? amiin~
◄ Older posts
Newer posts ►
who cares;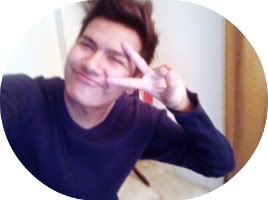 FOLLOW THIS BLOG!!


Hello I'm Irfan, 20, standing at 1.7m tall. Pretty random (I do what I want >:]) more?
Tell me!
They're SO HOT
Average Jane
Syafiq
The Fuschia
Colour Lovers
The Brick House
Apartment Therapy
Oppa
who made you king of anything?