.
virtue of loving others
Love is knowing deep down that if I help another, I am only helping myself. Well, conversely, if i harm another, I am only injuring myself kan?
No one is perfect! However, many defects a person may have, he would still have at least one virtue and we should learn to see it.
Our attitude cannot change overnight, i know, but with the right awareness and a concerted effort, it is POSSIBLE! it is the basis of a peaceful, loving society.
for me, love is a gift that is free from any anticipation. there're no special conditions.
◄ Older posts
Newer posts ►
who cares;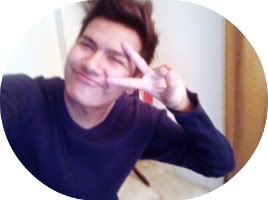 FOLLOW THIS BLOG!!


Hello I'm Irfan, 20, standing at 1.7m tall. Pretty random (I do what I want >:]) more?
Tell me!
They're SO HOT
Average Jane
Syafiq
The Fuschia
Colour Lovers
The Brick House
Apartment Therapy
Oppa
who made you king of anything?