.
alhamdulillah (;
salam.
ok. i shouldn't be afraid or shy to share this
not-so-good
news with u guys. ok. i have to admit that i am feeling a little bit upset because i expect more than what i got. meanwhile, i am happy because i passed all the subject which means, no repetition! so,i am glad, grateful, thankful. alhamdulillah (:
3.26 wasn't that bad kann? hahaha!
(ayat tenangkan hati)
not to forget, thanks to few mirc chatters for your supports.
sekarang, jangan tny aku pasal result. sekian (;
◄ Older posts
Newer posts ►
who cares;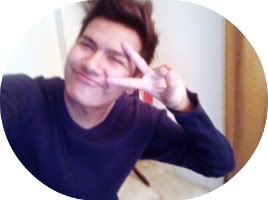 FOLLOW THIS BLOG!!


Hello I'm Irfan, 20, standing at 1.7m tall. Pretty random (I do what I want >:]) more?
Tell me!
They're SO HOT
Average Jane
Syafiq
The Fuschia
Colour Lovers
The Brick House
Apartment Therapy
Oppa
who made you king of anything?