.
yeah
duhh
i was so lazy to update my blog, still i am now way too lazy to get my hands on this keyboard typing whatever things in my mind.
ok, i'm not going to do the story-telling about my trip to Penang last day. haha! miyn, about the few pictures of my house that you requested from me, i'll inform you later k? sory (;
oh yes, i've got myself a new handphone. yes, a NEW phone. of course my brother doesn't know this. haha. or i'll get my eyes look like panda's.*LoLness..
my mother
I bought myself a brand new Sony Ericsson K850i. hehe. it is cool because...
click here to read more
hehehe
aku masih pening about course registration. why does it have to be so complicated and confusing?
◄ Older posts
Newer posts ►
who cares;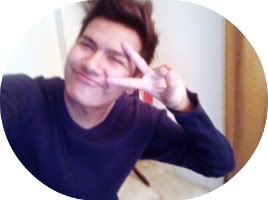 FOLLOW THIS BLOG!!


Hello I'm Irfan, 20, standing at 1.7m tall. Pretty random (I do what I want >:]) more?
Tell me!
They're SO HOT
Average Jane
Syafiq
The Fuschia
Colour Lovers
The Brick House
Apartment Therapy
Oppa
who made you king of anything?