.
Antiseptics (;
i had my Pharmaceutic Lab session just now. it was Mr Leow who taught us. I am glad that it was not Miss Roza or Madam Maryam to teach us. *hoorey! hahaha
basically, during this lab session, we're required to work individually unlike other lab sessions which require us to work in group. i did lots of mistakes, but lucky me, i wasn't scolded because Mr Leow is a very very good man. hahahah!
and just so you know, this is my very first to-be-dispensed
(verangan je lah)
drugs. lolx
this is an antiseptics made from Permanganate solution.
seriously, i do see myself as a pharmacist in next few years. InsyaALLah. pray for me. (;
◄ Older posts
Newer posts ►
who cares;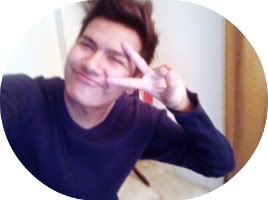 FOLLOW THIS BLOG!!


Hello I'm Irfan, 20, standing at 1.7m tall. Pretty random (I do what I want >:]) more?
Tell me!
They're SO HOT
Average Jane
Syafiq
The Fuschia
Colour Lovers
The Brick House
Apartment Therapy
Oppa
who made you king of anything?