.
caught up in sorrow, lost in the soul
"some bloggers are lonely". yaya, masih dgn topik yang sama, aku rasa sekarang ini aku tergolong dalam golongan ini seperti wawa. huhu
aku dah tataw apa dah kena kt aku? aku bengong!
mana perginya spirit aku nak study?
sumpah aku sgt2 jarang pegang buku.
bodohla dia tu, haihh~
esok balek penang. lega!
mood=emo tahap moksya!
◄ Older posts
Newer posts ►
who cares;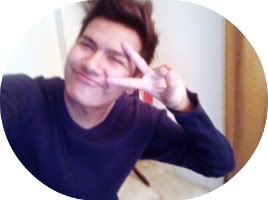 FOLLOW THIS BLOG!!


Hello I'm Irfan, 20, standing at 1.7m tall. Pretty random (I do what I want >:]) more?
Tell me!
They're SO HOT
Average Jane
Syafiq
The Fuschia
Colour Lovers
The Brick House
Apartment Therapy
Oppa
who made you king of anything?