.
aku nak rumah besar2 macam dewan tuanku syed putra!!!!
The lab test was hard. I forgot to do primary emulsion and it turned to be like lemak bertepu-tepu. har3.. Seriously, I don't know how to do dose-checking. Shit, I really need to sharpen my skill on calculations. And the BPC1973 (British Pharmaopeia Codex) isn't helping at all. Well, at least it helped me on checking solubility.
I have English Listening test tomorrow. *penuh dengan test ye hidup ini??? And yet another Chemistry test this coming Friday. 7 chapters to be covered in 1 day and a half???? Oh my God.. I'm not a fast learner laaweyyy.. ;p
I was talking to my friend just now and we talked about future. About how big will our house be.About how you'll be living with your partner.About future lah senang cerita. And I plan to be having two houses in the future, one located out of the city and another one situated near my working place. hahaha. *berangan kan?? tapi deeb cakap, angan2 tangga kejayaan.
◄ Older posts
Newer posts ►
who cares;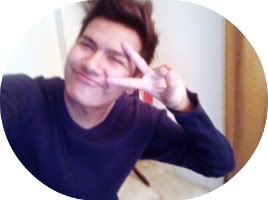 FOLLOW THIS BLOG!!


Hello I'm Irfan, 20, standing at 1.7m tall. Pretty random (I do what I want >:]) more?
Tell me!
They're SO HOT
Average Jane
Syafiq
The Fuschia
Colour Lovers
The Brick House
Apartment Therapy
Oppa
who made you king of anything?