.
oh test!
I had my English writing and Pharmaceutics test today. I must say that essay part was hard but surprisingly Pharmaceutics test was easy!!Alhamdlillah. x sia-sia lah aku stay sampai pukul 6 pagi kan? nasib baik ade kawan2 tolong teman.
I still have another 2 tests this week. One is
Phamaceutics Lab test
(this is seriously tough!)
and another one is
Chemistry
(hopefully I'll pass this time ;DD)
oh yes, I just broke someone's heart. I had no intention to do so. Sorry ;( -no elaboration on this.
One more, who knows
Whitney Blair
??? I'm not sure if she's a recording artist, but I listened to her music on Myspace and she sounds so good! I've checked on Youtube but non adooo! So, sesaper yang tetiber kenal si Whitney Blair nie, send lah lagu dekat saye ye?? hee. Sehingga itu kita berjumpa dalam lain rancangan.! bye2
◄ Older posts
Newer posts ►
who cares;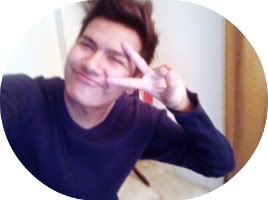 FOLLOW THIS BLOG!!


Hello I'm Irfan, 20, standing at 1.7m tall. Pretty random (I do what I want >:]) more?
Tell me!
They're SO HOT
Average Jane
Syafiq
The Fuschia
Colour Lovers
The Brick House
Apartment Therapy
Oppa
who made you king of anything?