.
Beseri, I'm coming
Beserians. Igtkah lagi? I still remember and will always remember. and I'm going there tomorrow. Yeeha!
aku taw ade yg xsuke aku g time nie. tp, ade aku kisah?
camera mahai. wajib bubuh!
motif pegang buku bio sambil makan? haiyoh!
◄ Older posts
Newer posts ►
who cares;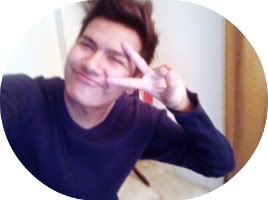 FOLLOW THIS BLOG!!


Hello I'm Irfan, 20, standing at 1.7m tall. Pretty random (I do what I want >:]) more?
Tell me!
They're SO HOT
Average Jane
Syafiq
The Fuschia
Colour Lovers
The Brick House
Apartment Therapy
Oppa
who made you king of anything?