.
bosan!
oh hell. What am I doing at home? I wanna watch Tv so badly but seems like my father's using his veto power in the house and watch whatever movies he likes which are, not for me.
Mum texted me and asked me if I have anything for her to buy before she goes back. Oh mum, I was there before you lah. Hahaha. I gave my mother a handmade Mother's day card. And she seems to like it very much! Thanks mak.
I am now getting myself endured into the world of chatting.
(like i never been into any before la kan?)
Oh Gosh! I really need a vacation. Jom la kawan-kawan... huuuU~
p/s, nak tuka layout blog skali lagi.
◄ Older posts
Newer posts ►
who cares;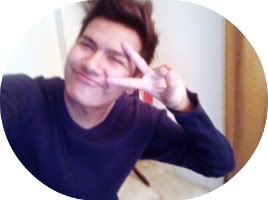 FOLLOW THIS BLOG!!


Hello I'm Irfan, 20, standing at 1.7m tall. Pretty random (I do what I want >:]) more?
Tell me!
They're SO HOT
Average Jane
Syafiq
The Fuschia
Colour Lovers
The Brick House
Apartment Therapy
Oppa
who made you king of anything?