.
cutii~
salam.
Just finished with exam. The exam was okay but I'm not so sure about Anatomy , Chemistry and Maths. Damn, they were hard as they supposed to be easy like Madam Sue said
(Madam lah yang cakap, bukan saya).
Mom went to Penang and didn't tag me along. Sad!! Even though the fact is, I neglected to follow her because I was there for whole 2 semesters. Uh, I need something new; a vacation I suppose. I really want to go diving. Hahaha!
(ada siapa2 nak bawak?)
ehm, I had just spent RM300 of my money on not-so-important things. I hope it's worth.
◄ Older posts
Newer posts ►
who cares;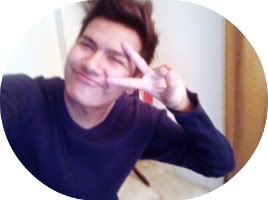 FOLLOW THIS BLOG!!


Hello I'm Irfan, 20, standing at 1.7m tall. Pretty random (I do what I want >:]) more?
Tell me!
They're SO HOT
Average Jane
Syafiq
The Fuschia
Colour Lovers
The Brick House
Apartment Therapy
Oppa
who made you king of anything?