.
Activating blog
First of all, sorry for the disability of the entries comment box. Lost the codes and couldn't find one at the moment. Promise will put that back later, only if I found the codes back.
I really want to make this blog a fully English-written kind of blog. This is one of my preparation for MUET which is now impossible for me to sit for this semester. *sobs*
I'll be preparing ear (or eye?) drop tomorrow. So excited for tomorrow. LOL. Well, the calculation is a bit confusing and difficult to be understood, but this is only my first time, so the nerves is still on.
My phone is broken and I'm using my old 2100. Thank God I didn't trade in the phone when I bought my K850i. Hates that phone now! Actually, only the screen was damaged, but still can receive calls.
uhhhh, miss Alor Star so badly. I'm going back this weekend. Yeepiyada! Haha.Till then, Luv ya!
◄ Older posts
Newer posts ►
who cares;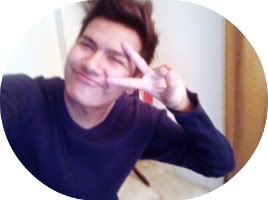 FOLLOW THIS BLOG!!


Hello I'm Irfan, 20, standing at 1.7m tall. Pretty random (I do what I want >:]) more?
Tell me!
They're SO HOT
Average Jane
Syafiq
The Fuschia
Colour Lovers
The Brick House
Apartment Therapy
Oppa
who made you king of anything?