.
Bitch? she is ;)
Let's talk about this.
It is
or
was a cat fight between my GIRL friends. It is funny how two friends who
WERE
so close to each other before can end up apart.
Browsing through her blog made me sick! There's no need for me to mention
who
is her
since it's not nice to reveal one's deed. ;) but as for me, this is something to learn; to avoid the mistakes she's done.
Okay, I'm not trying to be good here and talk bad about others. Hope you don't mind. The story is, the girl whom I'm telling you about, is a girl. LOL!

*kidding*

. There's one post she blogged on her blog telling the fabulous life she's been living in with very good looking

boyfriend
S
around.
The funny part is, she knows all the boys from TAGGED.COM
(she mentioned that on her blog okay?)
not from somewhere she and her boyfriendS meet up LIVE! Fine, it's okay to be social. Wait, please be known that I typed "Social" not "

SO-SIAL

".. I must say that all her BOYfriends are all good looking.Something for her to proud of? Maybe.

*sigh*

From what I was informed, when she was dating one of the boys, she already had one. But she slept with the boy but at the same she still seeing her other boyfie and still slept together. What a bitchy life she is living in? Where's your pride as a malay girl?
Okay enough about this. I don't want to talk more on this since me either is not good. And please be informed that, I am not trying to look superbly good when posting this. I can be friends with anyone but please don't do silly things and reveals to the whole world pretending like you're a hotstuff, or at least trying to be one because you're not. ;)) Thank you.
◄ Older posts
Newer posts ►
who cares;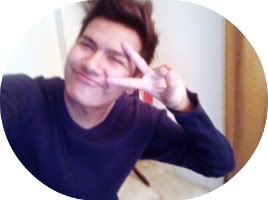 FOLLOW THIS BLOG!!


Hello I'm Irfan, 20, standing at 1.7m tall. Pretty random (I do what I want >:]) more?
Tell me!
They're SO HOT
Average Jane
Syafiq
The Fuschia
Colour Lovers
The Brick House
Apartment Therapy
Oppa
who made you king of anything?