.
bonus semalam
I'm happy because I just bought myself a new handphone. It is K770i. Although my previous phone was much cooler than this new one, but as long as I can receive and make calls as well as sms, then it'd be fine with me. Day before, Nazmi treated us with Pizza Hut at Tesco Mergong. Thank you weyh!
And, I deleted my "Myspace" account today. Facebook itself and my blog (not to forget) would be enough for me. Am leaving Kedah this Sunday. No more hols for me which for me is a good thing. I have quiz onwards but I don't study (yet) LoL. I'm not sure if I can manage to not fail tests and quizzes. Nauzubillah. ;)
Just now, I chatted with one of my Pharmacy seniors. She was so kind enough to give me those inspirational words. Haha. I don't want to proceed my degree at my old age. 23 is already old to me. Hahaha. Surprisingly, she is the same age as me. She was a PTS student. Genius kot?
There's Pasar Malam near my house. I love Pasar Malam since I love keropok lekor because it's hard to buy keropok lekor anywhere.
p/s: Siti, jom duet! haha
◄ Older posts
Newer posts ►
who cares;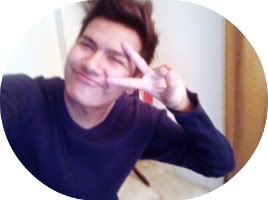 FOLLOW THIS BLOG!!


Hello I'm Irfan, 20, standing at 1.7m tall. Pretty random (I do what I want >:]) more?
Tell me!
They're SO HOT
Average Jane
Syafiq
The Fuschia
Colour Lovers
The Brick House
Apartment Therapy
Oppa
who made you king of anything?