.
h1n1 mengembangkan popularity.
I don't know what to feel right now because half of me is happy whereas the other part is sad.

Good news first, UiTM Pulau Pinang is currently closed due to H1N1! Hooray! Holidays. Seriously, this H1N1 is so popular in UiTMs kan?

But, Omaigod, it's getting really serious. 10 people are confirmed positive while 100+more are quarantined. One of my housemate was having fever last few days and was quarantined at home. But he's getting better now. Thank God and hopefully, I'm clean from the virus. Amiin~

So, the holidays is till 28th of July. Lama kan? hehehe. What concerns me now is replacement classes. I'm scared that I'll be having replacement classes on my weekend where I suppose to qada' my 1 week of sleeping. *LOL* And and and, I am also afraid that my 3rd October planned activity will be affected. *Nak antar kawansuper duper baik pi Mesir nih ;(

Ah, I'm feeling a bit weak. I don't know why. I'll consume more of Vitamin C after this. *sigh
◄ Older posts
Newer posts ►
who cares;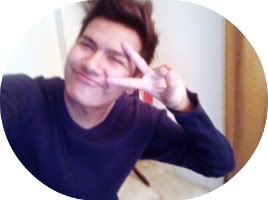 FOLLOW THIS BLOG!!


Hello I'm Irfan, 20, standing at 1.7m tall. Pretty random (I do what I want >:]) more?
Tell me!
They're SO HOT
Average Jane
Syafiq
The Fuschia
Colour Lovers
The Brick House
Apartment Therapy
Oppa
who made you king of anything?